Best sellers
Filter
7 in 1 Face Massager EMS Mesotherapy Beauty Lifting Device Skin Wrinkle Remover
QUESTIONS & ANSWERS
Have a Question?
Be the first to ask a question about this.
Ask a Question

7 in 1 Face Massager EMS Mesotherapy Beauty Lifting Device Skin Wrinkle Remover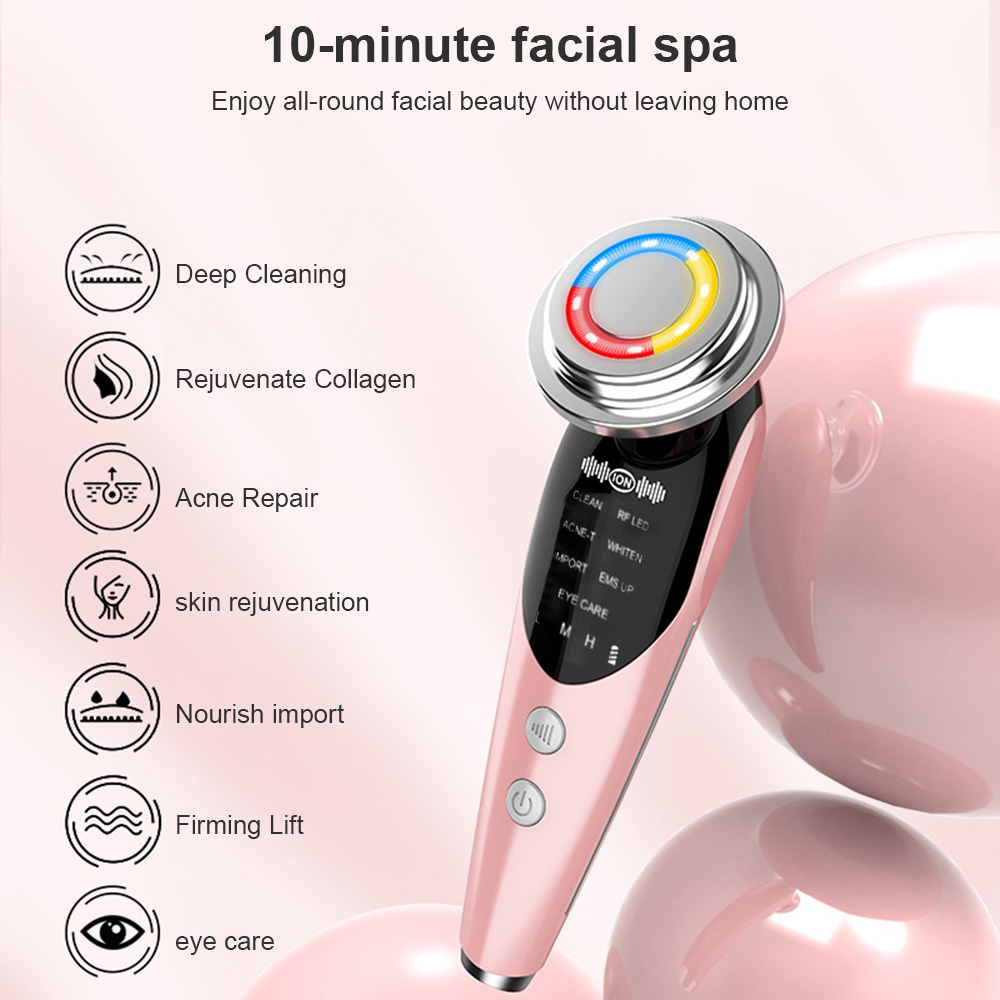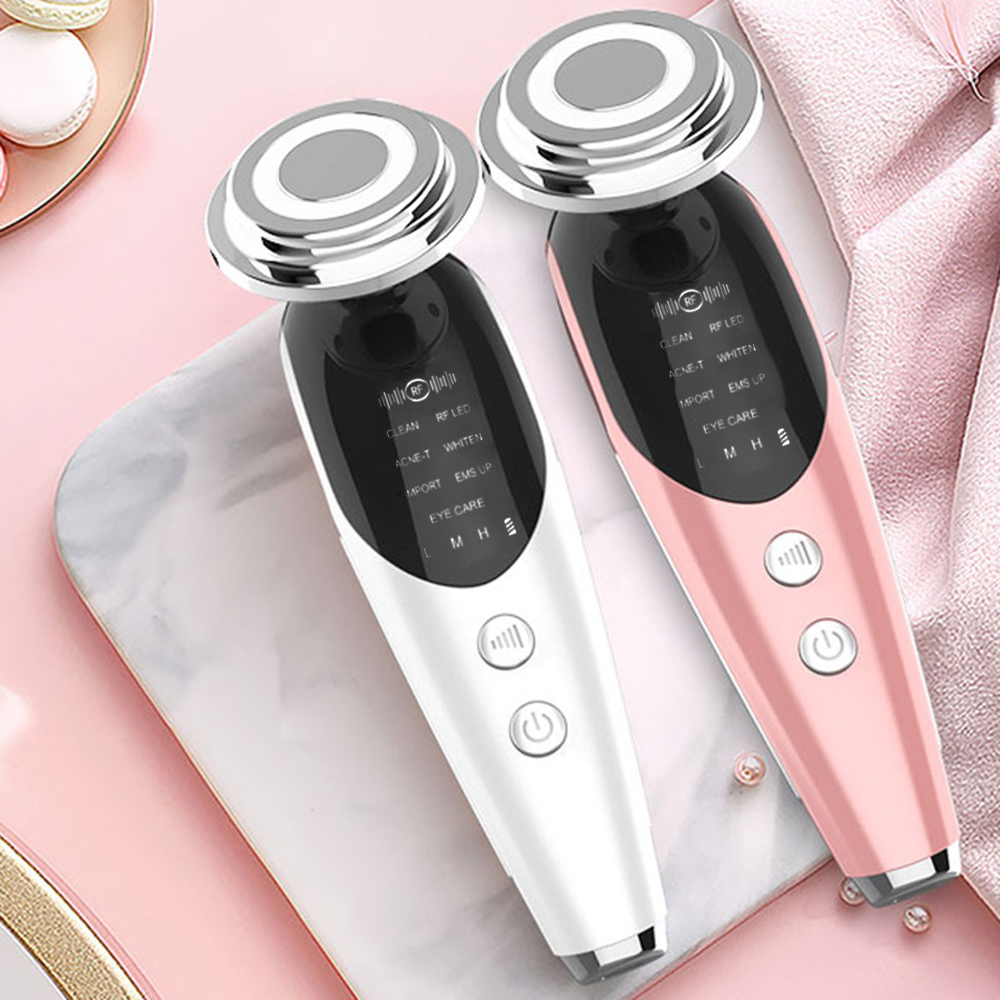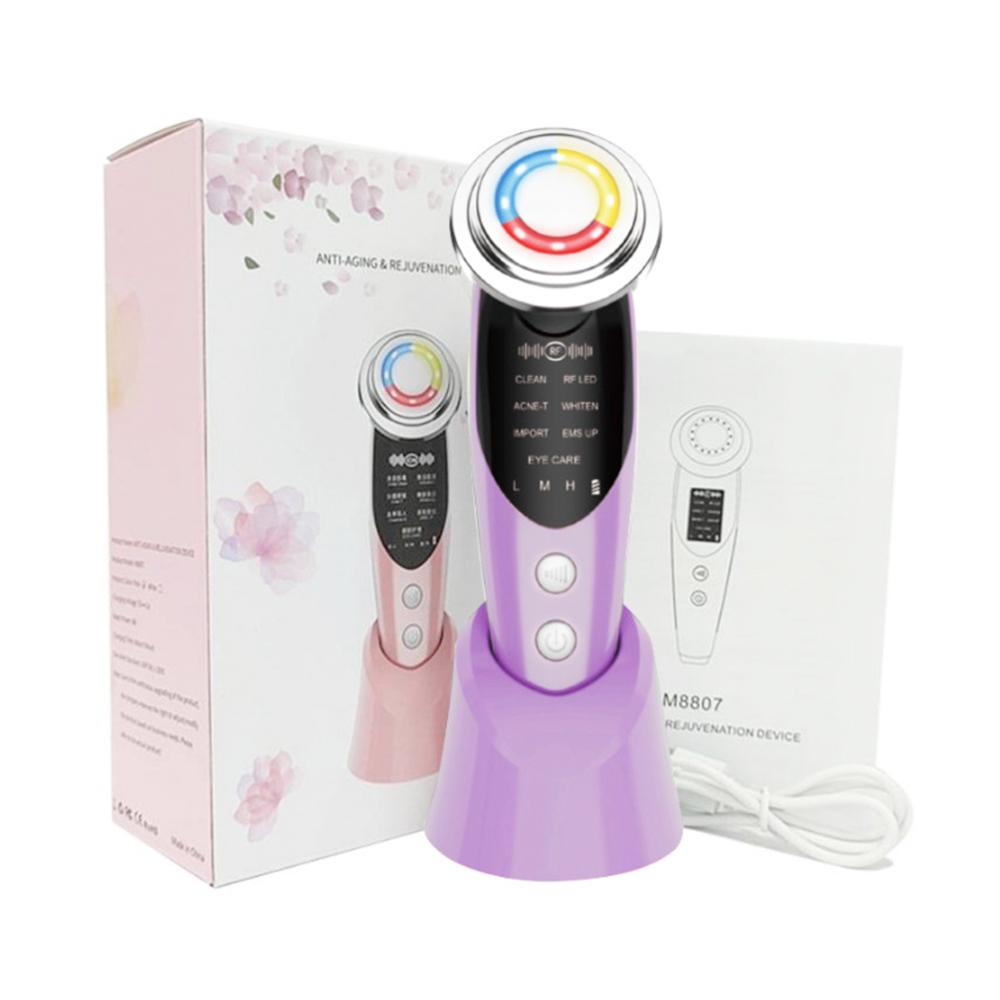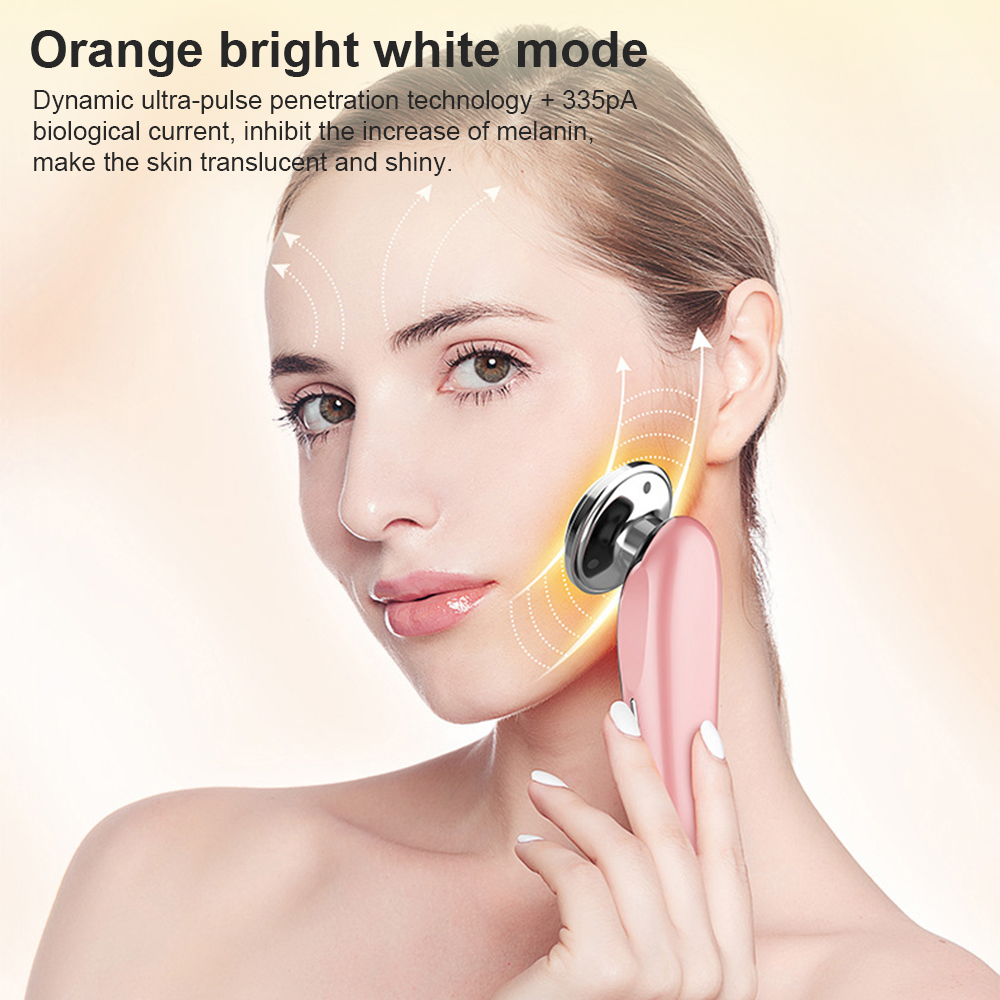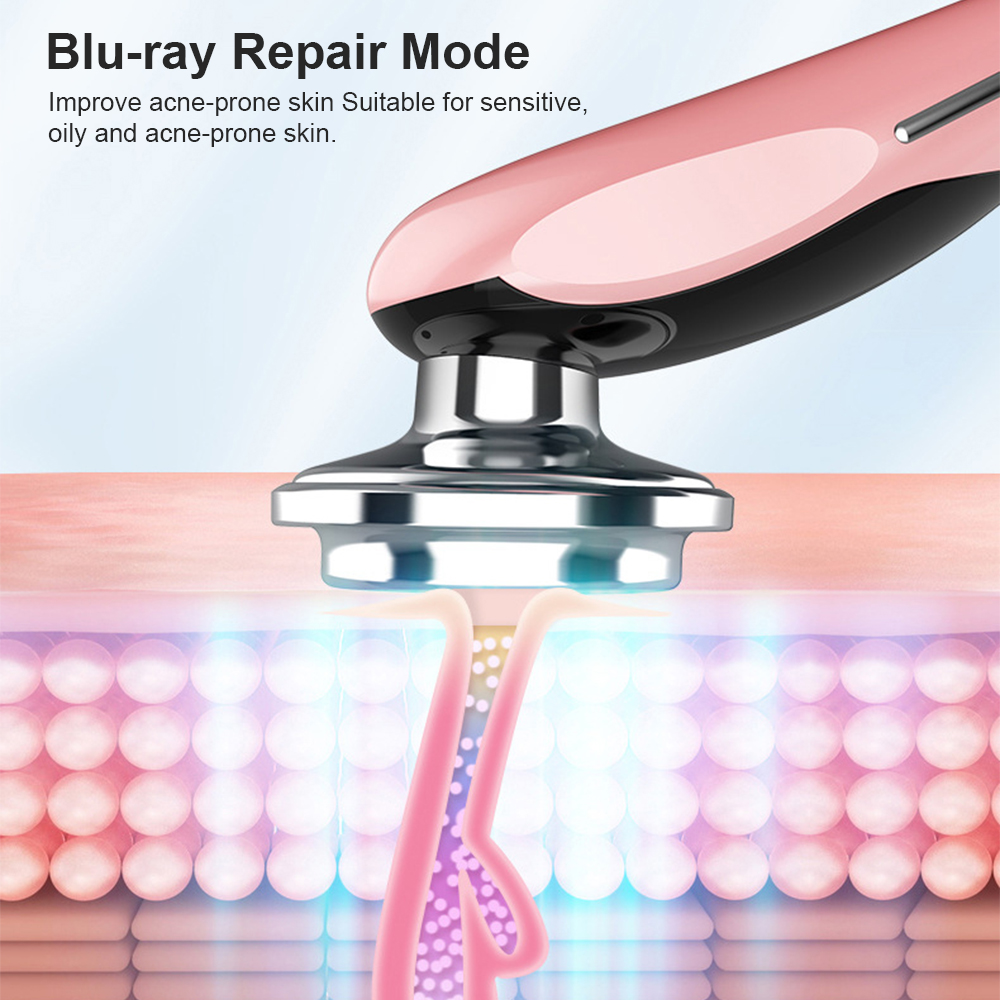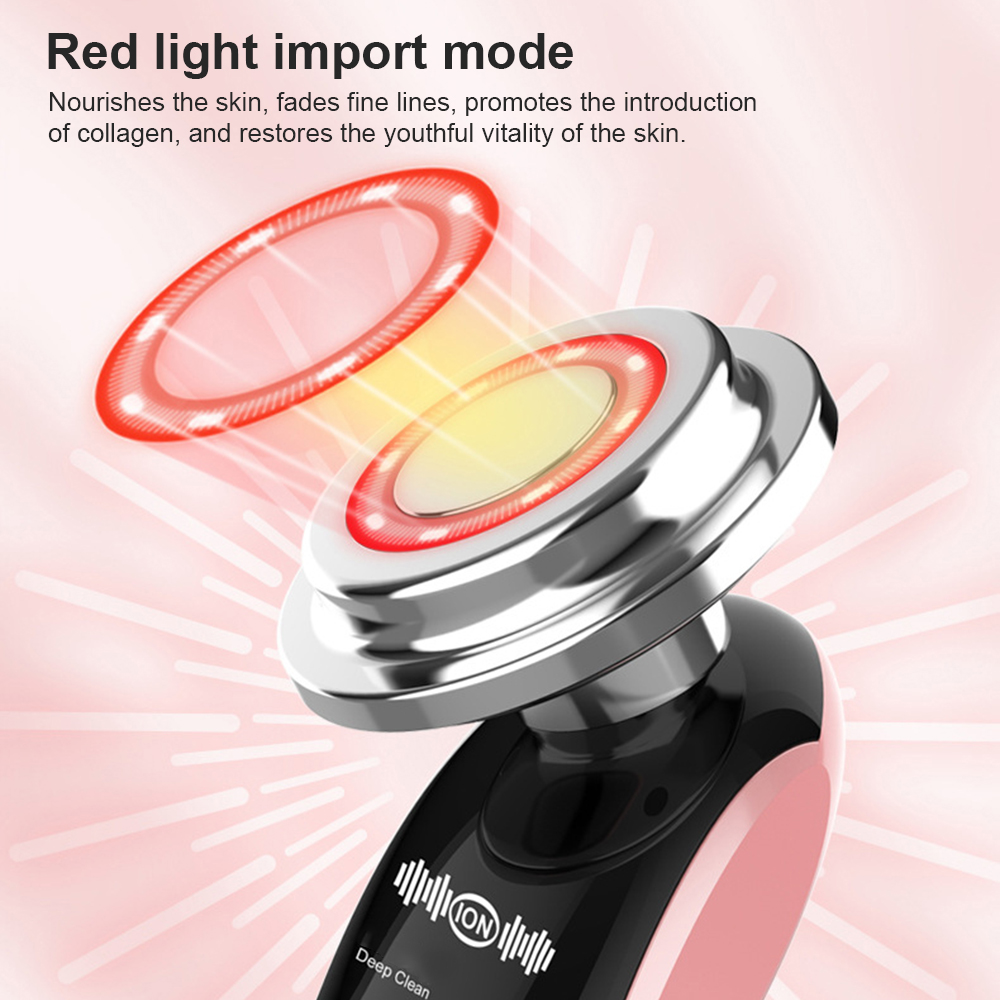 Product Description
---
Features:
1. Seven modes: The beauty instrument has 7 different modes: whitening and rejuvenating, cleansing and detoxifying, lifting and firming, nourishing and importing, acne scar repair, awakening collagen, and eye care. Let you enjoy professional beauty spa without leaving home.
2. Phototherapy and maintenance: Medical beauty-grade phototherapy technology, nourishes the skin and locks nutrients, red light introduction, blue light repair, yellow light whitening; professional lightening fine lines, anti-aging, repairing acne and other skin problems, keeping skin white and smooth.
3. Deep cleaning: Advanced positive and negative ion introduction technology, 45 ℃ magnetic heat and 335A bioelectric current, open the skin cleaning channel, export pore garbage, makeup remover residue and dirt, the cleaning effect is dozens of times that of manual wiping.
4. Long battery life: Built-in 750mAh large-capacity battery, using a convenient USB charging method, easy to charge, low energy consumption, long battery life, and can be used for about 20 days on a single charge.
5. Easy to use: There are no cumbersome operation steps, the mode can be switched with one key, and it is light and portable and can be used with you.
Specification:
Name: EMS Microcurrent Ion Beauty Introducer
Color: white, pink, purple
Material: plastic shell oil injection UV
Voltage: 3.7V
Power: 4W
Modes: 7 types (cleansing and detoxifying, awakening collagen, repairing acne marks, whitening and brightening skin, nourishing and importing, firming and lifting, eye care)
Gear: 3 gears
Battery capacity: 750mAh
Charging method: USB
Product size: 16.5*5*5.4cm
Packing: carton
Net weight: 100g
Certification: FCC, ROSH, CE
Product List:
1*host+1*USB charging cable+1*base+1*manual
DESCRIPTIONWHY BUY FROM USSHIPPING & DELIVERYREVIEWS (0) Our goal is to offer you the best shipping options no matter where you live. Every day we deliver to hundreds of customers across the world ensuring that we provide the very highest levels of responsiveness to you at all times. We ship worldwide to most countries. If you can't place an order within your country please email us at 𝗦𝘂𝗽𝗽𝗼𝗿𝘁@𝗙𝗼𝗼𝗳𝘀𝘁𝗲𝗿.𝗰𝗼𝗺.
𝐔𝐒𝐀: 7-15 days.
𝐄𝐔, 𝐔𝐊, 𝐂𝐚𝐧𝐚𝐝𝐚: 15-25 days.
𝐑𝐞𝐬𝐭 𝐨𝐟 𝐭𝐡𝐞 𝐰𝐨𝐫𝐥𝐝: 15-30 days.
Orders are processed and delivered Monday-Friday (excluding public holidays)
𝐘𝐨𝐮 𝐠𝐞𝐭 𝐚 𝐟𝐮𝐥𝐥 𝟑𝟎 𝐝𝐚𝐲𝐬 𝐭𝐨 𝐫𝐞𝐭𝐮𝐫𝐧 𝐲𝐨𝐮𝐫 𝐢𝐭𝐞𝐦 𝐭𝐨 𝐮𝐬.If it is damaged, broken or is the wrong item simply send us a picture to 𝗦𝘂𝗽𝗽𝗼𝗿𝘁@𝗙𝗼𝗼𝗳𝘀𝘁𝗲𝗿.𝗰𝗼𝗺 as a proof and send it back to us. We will either replace your item or issue a refund in a form of store credit.free returns.